From simple visual inspection to in depth NDT (non destructive testing) we can provide a full professional service.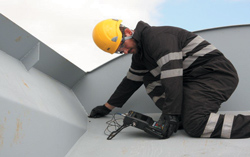 Inspection works are suited particularly well to rope access techniques allowing operatives to gain access to the area requiring inspection in a fast, safe and cost effective manner.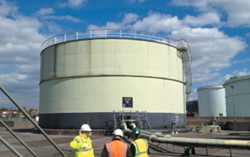 All NDT inspection operatives are trained using BINDT (British Institute of Non Destructive Testing) approved external training providers.
Our services include:
Ultrasonic Testing (UT)
Magnetic Particle Inspection (MPI)
Liquid Penetrant Testing
Building surveys – condition surveys, fault identification
Brickwork testing – permeability, compression strength, mortar composition