As a company that has been shaped by the needs of its customers, we appreciate the value of responsive service and strong working partnerships based on trust. That's why, whatever the project and wherever the location, we deliver High Quality workmanship and performance, we subsequently offer cost-effective and reliable engineering solutions to enhance equipment efficiency minimise delays and improve productivity.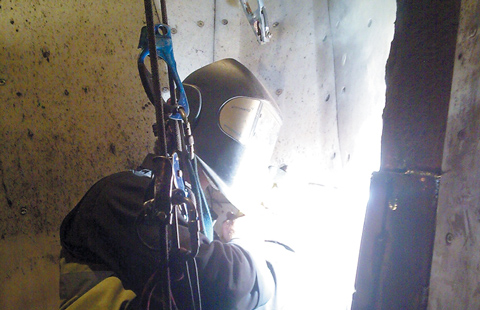 General Fabrication / Engineering
At a time when plant operators are under increasing pressure to meet demand, we offer the engineering expertise to cost-effectively prolong the life of traditional plants, and meet the requirements of strict environmental regulations. We also have extensive experience in delivering installation and maintenance projects within the mining and energy industry.
To meet the rapidly changing needs of our customers in the industry, we additionally provide the skills and resources, to manage new installations and oversee the decommissioning, dismantling and removal of obsolete equipment.
Site Services
As a member of the ADSS Group, we have the technical expertise, commercial experience and resources to support customers across the UK. We also share the ADSS group's commitment to quality and directly employ our supervisors and skilled installation crews. We prefer a collaborative approach to working with our customers, which allow us to adapt to the subtle differences that arise from each project. Collaboration also gives our engineers the freedom to pursue inventive and creative solutions that focus on results.
Areas of expertise include coded welding, repair and maintenance, upgrades, construction and installation.
On site welding codings BSEN2872, BSEN2872.1 BSEN4872